We are promoters of innovative and renewable technologies.
As part of our mission to lead the transition to more sustainable, reliable and affordable energy systems, we are committed to safeguarding the future of our planet and of generations to come. It's important to recognize how this will depend on the actions we decide to take today. For this reason, it is essential to commit to contributing to reduce greenhouse gas emissions, promote renewable energy and reduce our impact on the environment.
Only through joint effort and global cooperation we can ensure a sustainable and secure future for all.
Remember, their future is in our hands!
Renewable energy specialists
We deliver value to our customers and theirs needs
The experience accumulated over the years has allowed our company to increase skills and professionalism to guarantee each time and each customer the service best suited to their needs, thanks to continuously improving products and services.
Investments
optimal in state of the art technologies.
Improvements
in the quality of life of our planet.
Versatility
of the services we can offer and manage.
Qualified staff
in continuous collaboration with our company.
Se hai domande o hai bisogno di aiuto, non esitare a contattare il nostro team, oppure puoi chiamarci in qualsiasi momento (002) 01061245741
What can we accomplish
Our services
FTI has acquired the know-how and layout for the construction of parabolic and linear Fresnel thermodynamic establishments, guaranteeing their precision and quality.
Parabolic thermodynamic establishments
Linear thermodynamic establishments
Photovoltaic instalments
Thanks to the experience gained, linked to both use and versatility, FTI designs, manufactures and repairs all types of buckets. All products are made of special wear-resistant steels.
Screening/rock buckets
Ripper teeth
Stoner blades
Thanks to our consolidated experience in steel processing and the latest generation equipment we use for the construction and installation.
Metal structures
Civil carpentry
Atmospheric pressure/pressurized tanks
FTI is highly competent in the installation and maintenance of establishments that work with biomass, for the production of Biogas and Syngas, depending on the.
Vegetable biomass
Animal biomass
Microbial biomass
Innovation, quality and continuous improvement
Main works carried out
Questo lavoro non riguarda direttamente la Ferro Tecnica Impianti S.r.l. ma il suo management. Infatti l'opera è stata realizzata da un organico che oggi è inglobato nell'azienda, quindi si può.
Il progetto si sviluppa su una superficie di 4,53 Ha ed è costituito da due distinti sistemi di produzione energetica: un impianto solare termodinamico monoassiale con accumulo termico e uno.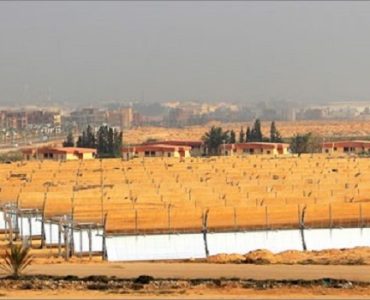 Questa centrale è la prima centrale solare termodinamica con tecnologia ENEA inaugurata in Nord Africa. Si sviluppa su uno spazio di 10mila m2 - circa due campi da calcio –.
Maria Ana Delcasse
29/10/2022